MBA Admissions Workshop:
Winning Strategies for Business School Apps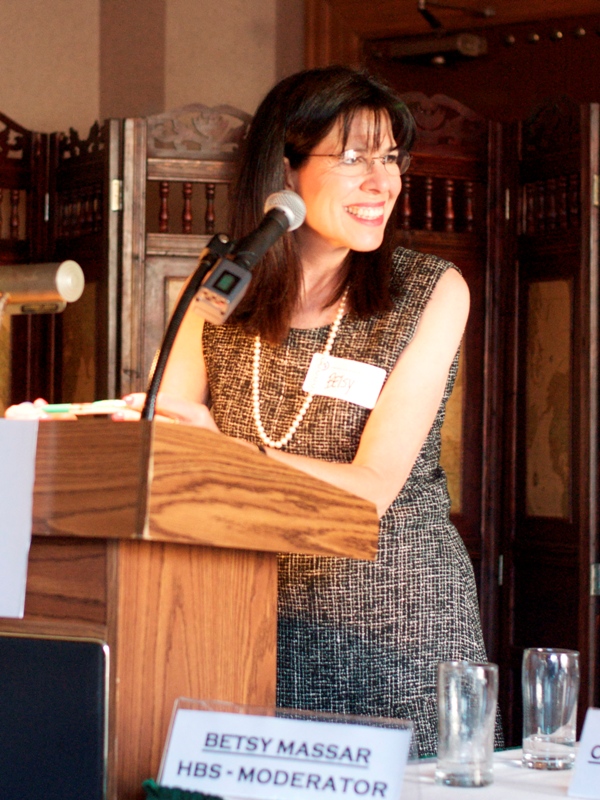 Thinking of applying to business school and want some help in navigating the application? Then come to the Harvard Club of San Francisco's fun and insightful workshop on June 27: "Winning Strategies for Business School Applications" by Master Admissions' founder Betsy Massar (HBS '82).

On June 27 in San Francisco, Betsy will present her interactive workshop that has been has been so successful for the past eight years. She'll demystify the admissions process for the top schools-not just HBS, but Stanford, Wharton, Chicago, Kellogg, MIT Sloan, and more. We'll talk about essays, recommendations, test scores, interviews, and what you can do now to boost your chances.

At the workshop, you'll go through exercises to help you identify unique personal and career successes. You will join small teams get to know each other, using both the left and the right sides of your brain to identify what makes you stand out from just any applicant.

We'll have food on hand to keep you nourished, and by the end of the workshop, you will have at least one story that admissions committees can't wait to read about.

Successful candidates from past workshops have ended up at HBS (of course), GSB, Wharton, Haas, MIT, Chicago, and every school on the A-list. Feel free to bring colleagues and friends. Please note – you do not have to be a Harvard graduate to attend!

Click here to buy tickets!!!

When:
Tuesday, 06/27/17 at 6:00pm - 8:00pm | iCal
Where:
Sandbox Suites
404 Bryant St
San Francisco, CA 94103
[ Get Directions ]
Enter Waitlist Here...
Details

Tuesday, June 27, 2017
6:00 PM – 8:00 PM
Sandbox Suites, 404 Bryant St (@2nd St), San Francisco 94103
$25 members
$30 non-members,
$35 after June 23
Includes pizza and beverages!
RSVP requested by June 23
No refunds 72 hours prior to the event

Click here to buy tickets!!!