Barons of the Sea: Clipper Ships, California, and the China Trade - SOLD OUT
Come Zoom with us for a talk by award-winning author, Harvard alum, and acclaimed nautical historian Steven Ujifusa about the unique role that clipper ships played in the development of the Bay Area, California, and international trade throughout the world.
Thursday, May 14, 2020
4:00PM – 5:00PM PT

HCSF Zoom Webinar (dial-in information will be sent on Wednesday, May 13 at noon to those who RSVP)
Please make sure you are all set to use Zoom before you join the conference (log-in the day before to try it out). The event will start on time. Click here to "GET STARTED" on ZOOM.
SOLD OUT

About the Speaker: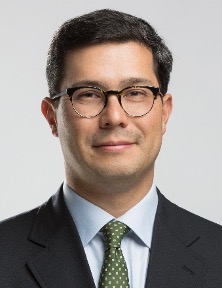 Steven Ujifusa is an historian whose interests include shipping, politics, architecture, and business. His second book, Barons of the Sea: And Their Race to Build the World's Fastest Clipper Ship, tells the saga of the great 19th century American clipper ships and the Yankee merchant dynasties they created. Warren Delano II, maternal grandfather of President Franklin Delano Roosevelt, takes center stage in the narrative. For this project, he was the recipient of a 7-week writing fellowship from the MacDowell Colony in Peterborough, New Hampshire. Barons of the Sea was published by Simon & Schuster in July 2018.

In 2012, The Wall Street Journal named his first book, A Man and His Ship: America's Greatest Naval Architect and His Quest to Build the SS United States (Simon & Schuster), as one of the 10 best nonfiction books of the year.

Steven is the recipient of the Washington Irving Medal for Literary Excellence from the Saint Nicholas Society of the City of New York and the Athenaeum of Philadelphia's Literary Award for Non-Fiction. He has appeared on National Public Radio, CBS Sunday Morning, and numerous other media outlets. He is a frequent contributor to the urban history website PhillyHistory.org.

He is also the author of the corporate history of Airgas, Inc., and is currently working on the official history of J.M. Forbes & Company, one of the oldest independent financial services firms in the United States.

His third book, about large-scale immigration to America in the late 19th and early 20th centuries, will be published by HarperCollins. Principal characters will include the fin de siècle triumvirate of J.P. Morgan, Jacob Schiff, and Albert Ballin.

A native of New York City and raised in Chappaqua, New York, Steven received his undergraduate degree in history from Harvard University and a joint masters in historic preservation and real estate development from the University of Pennsylvania. He is a trustee of the Boys Latin Charter School of Philadelphia. He is a rowing member of the University Barge Club and a singing member of the Orpheus Club.

Steven resides in Philadelphia with his wife Alexandra (an emergency room pediatrician) and son.

Event Organizer:
David James
djames@bsicorp.net