Brain Health Strategies for Building Resilience During the COVID-19 Pandemic
Are you mentally exhausted? Have you been feeling stressed since the start of the pandemic? Would you like to learn some science-driven mind-resiliency skills?
Video and slide show from the event (3/11/2021) are now available on line.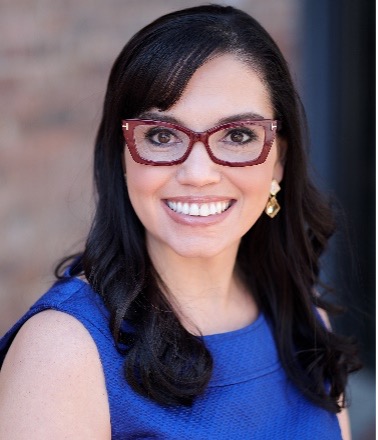 During the COVID-19 pandemic, emerging data suggests that one out of three individuals in countries across the world are experiencing significant distress, anxiety, and/or depression. As we approach the one year of the pandemic, ongoing uncertainty continues to threaten our wellbeing, relationships, and productivity. How do we maintain our brain health during this period of prolonged stress?

Dr. Marques, an Associate Professor at Harvard Medical School, will answer this question during an engaging and informative presentation. Speaking from her decades of clinical and research experience bringing cutting-edge science to organizations, Dr. Marques will teach science-driven skills that anyone can use to build resilience during the COVID-19 pandemic.

About The Speaker:
Dr. Luana Marques is an Associate Professor of Psychiatry at Harvard Medical School (HMS) and the Director of Community Psychiatry PRIDE at Massachusetts General Hospital (MGH). Dr. Marques is a national and international expert in Cognitive Behavioral Therapies (CBTs) and a leader in increasing access to scientifically rigorous mental health practices. Her decades of clinical and research experience implementing evidence-based practices encompass all types of roles and settings, from front-line staff to CEOs, diverse communities to organizations, both in the US and globally. Dr. Marques is the President of the Anxiety and Depression Association of America (ADAA) and the author of Almost Anxious: Is My (or My Loved One's) Worry or Distress a Problem?. Connect with her @DrLuanaMarques

Please send Harvard for Public Health NorCal any COVID-specific or general public health questions you would like to have addressed in this or future events using the email address zeenah@alumni.harvard.edu

Co-organized by Harvard for Public Health NorCal
Allison Ettenger | Harvard T. H. Chan School of Public Health, M.S. 2010
Lily Muldoon, MD, MPH | Harvard T. H. Chan School of Public Health, M.P.H., 2014
Zeenah Haddad | Harvard T. H. Chan School of Public Health, M.S. 2012