Architecture Tour of the SFMOMA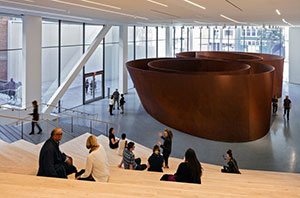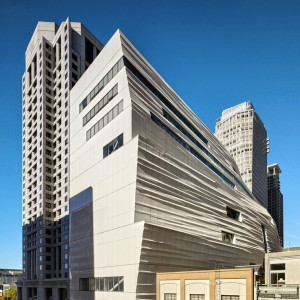 Explore the newly expanded SFMOMA on this architecture tour!
The Architecture Tour guides visitors through the Snøhetta-designed expansion— from inspiration to construction—and the challenges faced in designing what is now the largest museum dedicated to modern and contemporary art in the United States. Highlights of this tour include the living wall and the union between the existing Mario Botta-designed building and the Snøhetta expansion.
Following the tour, you are invited to join the group for coffee/lunch at the 5th. floor museum cafe. Coffee and lunch will begin at approxmately 11:15am. Afterwards, you may re-visit the exhibits on your own.
This event is a joint event of the Harvard and Radcliffe Clubs of SF.
It is open to members of the clubs and their guests.
DETAILS:
Sunday November 20, 2016
151 Third Street, San Francisco, CA 94103
Adults $38, Seniors $35, SFMOMA Member $14 (SFMOMA members must show ID for entry)
Regitration deadline November 6, 2016
No refunds after deadline
We are sorry but we cannot accommodate last minute sign-ups