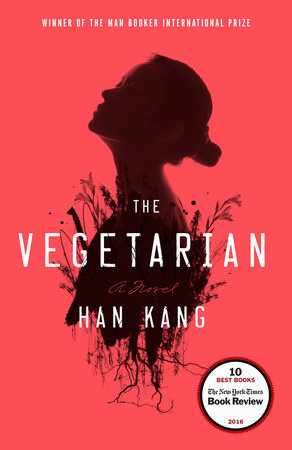 Harvard Club of San Francisco Reading Group: The Vegetarian by Han Kang, Deborah Smith translator
Winner of the 2016 Man Booker International Prize
NAMED ONE OF THE BEST BOOKS OF THE YEAR BY The New York Times Book Review • Publisher's Weekly • Buzzfeed • Entertainment Weekly • Time • Wall Street Journal • Bustle • Elle •
.
A beautiful, unsettling novel about rebellion and taboo, violence and eroticism, and the twisting metamorphosis of a soul.
.
Before the nightmares began, Yeong-hye and her husband lived an ordinary, controlled life. But the dreams—invasive images of blood and brutality—torture her, driving Yeong-hye to purge her mind and renounce eating meat altogether. It's a small act of independence, but it interrupts her marriage and sets into motion an increasingly grotesque chain of events at home. As her husband, her brother-in-law and sister each fight to reassert their control, Yeong-hye obsessively defends the choice that's become sacred to her. Soon their attempts turn desperate, subjecting first her mind, and then her body, to ever more intrusive and perverse violations, sending Yeong-hye spiraling into a dangerous, bizarre estrangement, not only from those closest to her, but also from herself.
This slim novella from South Korea is one of the most erotic literary novels of the season.
Read the book then bring your thoughts and perspective to a lively discussion.
..
DETAILS
Sunday, January 15
4:30 PM – 6:00 PM
San Francisco (location will be sent on Friday, January 13 to those who RSVP)
Free, but RSVP required
Registration required by January 12.
curte1@earthlink.net 650-279-3359 for questions
..
RSVP Here…
When:
Sunday, 01/15/17 at 4:30pm - 6:00pm | iCal
RSVP Here...
.