Singles Aged 50+ Event
Explore The Mural Art in the Mission
Walking Tour AND Discussion with "Mission" Book Author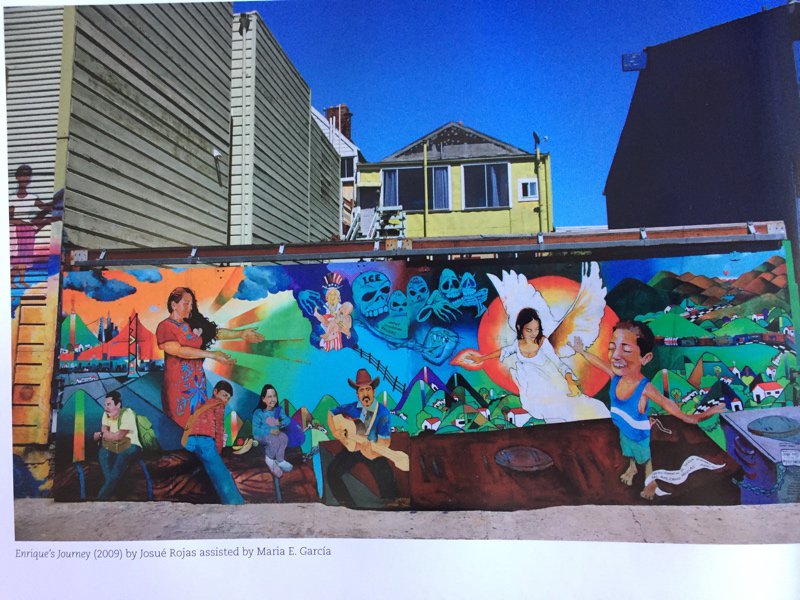 At noon, meet at Arizmendi Bakery (a workers co-op at 1268 Valencia Street between 23rd & 24th) to get a flavor of today's vigorous scene in the Mission, and a great slice of pizza. Enjoy the parklet there while looking at the murals across the street.

We'll then walk along 24th Street, stopping when we want, grabbing a taco here or a burrito there, and at 2 p.m., at the entrance to Balmy Alley we will meet Dick Evans, author of the new photo-based book "Mission" which was published in collaboration with Precita Eyes Muralists Association. He'll talk about his photo book and the muralists while we stroll Balmy Alley.

Afterwards, queue up at Humphry Slocombe Ice Cream around the corner on Harrison Street. No fee, pay as you go.

You'll meet lots of great singles and have a chance to chat while you walk!
Details

Saturday July 29
12 Noon – 3 PM (or beyond)
Location: Meet at Arizmendi Bakery, 1268 Valencia St. (B/T 23rd & 24th), San Francisco
No cost, but please register

Organizer: Barbara Keck, HBS '76.
For more information, bkeck@mba1976.hbs.edu

Not yet a member? Click here for our HALF-YEAR special offer!