Challenging Stereotypes to Maximize Inclusion

1 in 4 of today's 20-year-olds will have a disability by the time they retire...

The global population of people with disabilities has already surpassed 1 billion around the world. There are diversity and inclusion initiatives with good intentions, but many fall short of meaningfully including people with disabilities. People with disabilities constitute a growing and underserved market as consumers and potential employees, but there are barriers that can be overcome.

Join us for a light buffet and panel discussion of people with disabilities, allies and inclusion professionals in the Bay Area to talk about disability, inclusion and what it means to thrive. Listen to real-life experiences in life and in the workplace, challenge your assumptions about disability and learn how to be an ally for a more inclusive world.

Click here to register

Moderator: Emily Merrell, Six Degrees Society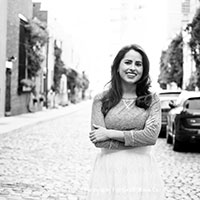 Emily, also lovingly referred to as "20 questions" has always loved figuring out people's stories. She studied Spanish and Communications at a small Liberal Arts school in Ohio. Upon graduating from Denison University, she moved to Buenos Aires to master her Spanish and worked in various industries (ask her about Malbec). Following her return to New York City, she landed in the Fashion world specializing in Events & Marketing working at Ralph Lauren, Club Monaco, Tory Burch and INTERMIX. In 2014 she founded a women's focused networking organization called Six Degrees Society. In 2016 she turned her side hustle into a full-time hustle and has expanded the reach to 10 chapters across the country. In her free time, you can find her exploring new restaurants, drinking bold bottles of wine, taking early morning workout classes, planning her next trip or playing the name game. After 7 years in NYC she recently made the move to SF and is eager to get to know her new city. Her nephew was born with spina bifida and she is proud to support the disability community.

Panelist: Brittany Déjean, AbleThrive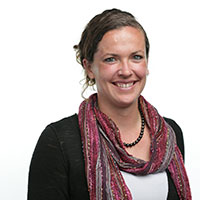 Brittany Déjean is founder and executive director of AbleThrive, a social enterprise with a mission to make it easier for people with disabilities and their families to find resources and to reframe the perception of disability in society. Brittany's dad was paralyzed in a car accident when she was 12 years old and after seeing it's possible to live well with a disability, she dedicated her life to making it possible for others. A 2008 Harvard University graduate, Brittany has worked with disability communities in five countries, giving her a sense of the common challenges faced globally. She specializes in educating people without disability experience to be allies to the community by debunking misconceptions associated with disability. She is a 2014 Echoing Green Global Fellow, a 2017 Global Good Fund Fellow and was named on SE Enablers Top 100 Social Entrepreneurs of 2017. In her spare time, she loves traveling, running and making jewelry.

Panelist: Fred Maahs, Comcast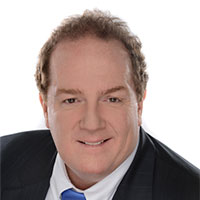 Fred Maahs is the Senior Director, Community Impact, Comcast Corporation, and Vice President, Comcast Foundation. In addition, he serves on Comcast's Joint Diversity Council and is an Executive Champion of the MyAbilities Network – one of Comcast's Employee Resource Groups. During his career in financial services for some of the nation's largest and oldest financial institutions, Fred served as Vice President of Marketing for CoreStates Bank of Delaware. Fred is a Past Chair of the American Association of People with Disabilities, is a Director and Vice Chair on the International Easterseals Board of Directors and serves on the Board Development Committee for The Arc of the United States. He also serves on the US Business Leadership Network's (USBLN®) Disability Equality Index Advisory Committee. He received his B.S. in Business Management from West Chester University, an A.S. in Business from Widener University, is certified in Corporate Social Responsibility Leadership from the Center for Corporate Citizenship at Boston College, and resides in Wilmington, Delaware.

Panelist: Danh Trang, Blend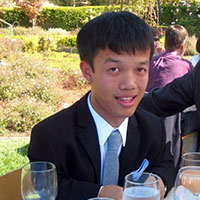 Born and raised in the Bay Area, Danh ventured to Philadelphia for the cheesesteaks, but stayed for the education. He graduated from the University of Pennsylvania's Fisher Program in Management & Technology, a dual-degree program between The Wharton School of Business and UPenn's Engineering School. He majored in finance and computer science.Since graduation, He's worked in both financial services and information technology. Currently in San Francisco, he is a Product Manager at Blend, a financial technology startup modernizing the mortgage and consumer lending industry. Previously (when living in New York City), he worked as a Trader at Bridgewater Associates, the world's largest hedge fund. When not working, he can be found running, playing badminton, or volunteering. He is running my 5th consecutive Boston Marathon this coming April and is also training to (hopefully) represent Team USA at the Tokyo 2020 Paralympics in Para-Badminton. He previously served as the Director of Finance for Little People of America (LPA), a non-profit organization dedicated to improving the quality of life for individuals with dwarfism by bringing solutions and awareness to important issues such as childhood development, health, education/workplace accessibility, and discrimination.

Panelist: Xuan Yue, Hirekind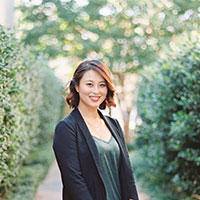 Xuan Yue is the Co-founder and CEO of Hirekind, a social enterprise on a mission to bridge the gap between diverse tech talent looking for work and the companies seeking to diversify their engineering and product teams. She is a community-builder for women and under-represented professionals, a thought-leader for startups and SME's building diversity into their workforce from the ground up, and a vocal inclusion advocate through the medium publication, On Inclusion. Hirekind aspires to elevate 2 million careers by 2020, and we invite you be a part of that change by becoming a career mentor for diverse professionals.



DETAILS

Thursday March 8, 2018
6pm-6:30pm: Light buffet and networking
6:30pm-7:30pm: Screening and panel discussion
7:30pm-8:30pm: Refreshments and Networking

Venue: Docusign EBC
221 Main St. Suite 1500, San Francisco, CA, 94105

Free with advance registration! Registration closes March 7, 2018

Organizer:
Lianxin He, GSAS '14
lianxin.he@blackrock.com

Click here to register