HCSF/HCSV Huddart Park Hike
A mountainside hike through the redwood forested slopes and steep, cool canyons of Huddart Park.
Even on a hot day, the thick tree cover should ensure a relatively comfortable temperature for most of the hike. We will start with a mildly hilly hike across the northern (lower) part of the park, then turn uphill to ascend up the mountain to Skyline. Hikers seeking a shorter or less strenuous route will be able to turn off (red marker on map below) and head back to the start (3.8 mi, 740 ft vertical) while the rest of the group continues on the full 6.7 mile (1550 ft vertical) route.

Bring good hiking shoes (sneakers at least), insect repellent, sunscreen, water and snacks. Meet at the green marker on the map below (parking lot just to the left of the park entrance, after the guardhouse).

Parking is $6 but can be crowded on summer weekends, so carpooling is encouraged. You can also use the carpool link to take advantage of free parking in downtown Woodside (in front of Woodside Town Hall or at Woodside Elementary School). Carpool link: https://www.groupcarpool.com/t/xuky9o

Click here to RSVP

Saturday, June 15, 2019
9:30am - 1:30pm

Huddart Park
1100 Kings Mountain Rd
Woodside, CA 94062

Registration deadline: June 14, 2019
Map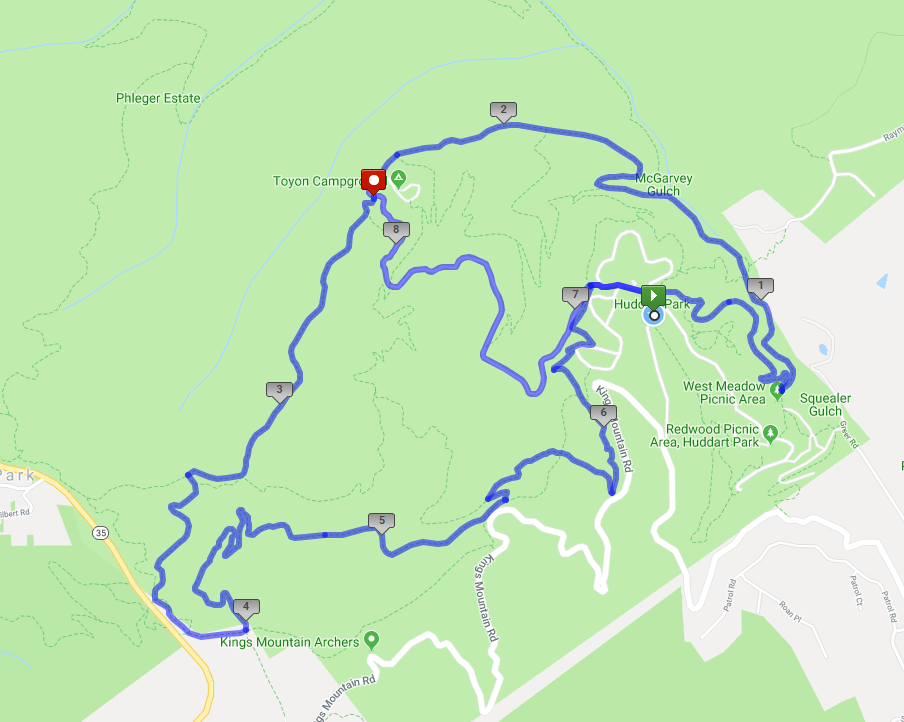 Event Organizer
Samuel Wu
swu@post.harvard.edu

Liability Disclaimer: Outdoor events such as hikes, walks, and bike rides are activities that involve the risk of property loss and personal injury, including but not limited to permanent disability and death. By registering or participating in this event ("Activity"), you and your estate agree to waive any and all claims of liability against the Harvard Club of San Francisco, the Harvard Club of Silicon Valley, and other co-hosting clubs, if any (the "Clubs"), the Clubs' officers, event organizers, volunteers, agents, and affiliates for any and all injury or damages that you may experience. You and your estate further agree to indemnify the Clubs, the Clubs' officers, event organizers, volunteers, agents, and affiliates against any and all claims brought by third parties who allege that you are legally responsible for property loss and/or personal injury during an Activity. You agree to assume all risk of personal injury, death, or property loss that might result from participation in the Activity.