Getting Published in an Era of Evolving Media
Come join us for a panel discussion of how and where to get your works published in today's new era of evolving publication practices.
How do you find the right publisher for you? How and when do you approach those publishers, and how many of them do you approach at one time? Should you self-publish? Should you use an agent? Will the publisher who lands you market your work well? If not, what can you do to publicize and sell your work?

These are tantalizing questions whether or not you are looking to publish your own writings. And we have a panel of published authors in a variety of fields of interest who have successfully navigated the turbulent waters of today's new publishing era. They will relate their own experiences, answer key questions, and share their views on achieving publishing success today and in the future.

Wednesday, September 18, 2019
6:00 – 8:30 p.m.

Delancey Street Foundation
600 The Embarcadero, San Francisco, CA

HCSF Members: $25
Non-members: $45

Click here to register

Registration and refund deadline: September 13

Our Panelists—all Harvard alumni with Bay Area connections—are: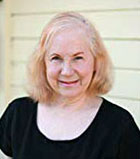 Susan Alexander, formerly worked as a lawyer, a law school professor, and a consultant, but her primary focus since moving to San Francisco has been on writing. As a writer, she has published three novels including Red Diana, a thriller set in San Francisco featuring a number of Harvard alumni and other Harvard connections, including a scene that takes place at the Harvard Club's night at the SF Opera. Susan also publishes a blog, Susan Just Writes, on the internet.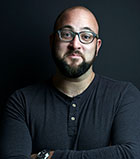 Cary McClelland is a filmmaker, lawyer, and human rights advocate whose work has taken him around the world to document the life stories of people who persevere in turbulent times. His award-winning film Without Shepherds documents six people in Pakistan who navigate the dangerous political waters of that country. His newly-released book Silicon City: San Francisco in the Long Shadow of the Valley is a non-fiction commentary on a city transformed by the tech boom.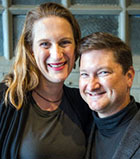 T.J. Mitchell and Judy Melinek are a husband-and-wife team—a writer with a film background, and a forensic pathologist. Together they co-authored Working Stiff, the New York Times bestselling memoir of Dr. Melinek's training as a medical examiner. First Cut, their debut novel, launches a forensic detective series set in San Francisco. It comes out in January.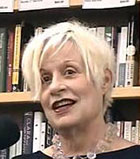 Mary Rakow is a theologian and writing coach who runs workshops on writing and editing for publication or self-publication. She is the author of three novels including This Is Why I Came, a novel that travels across the stormy surface of the Old and New Testaments, recasting a few of the most famous Bible stories as a kind of revised testament of sorrow.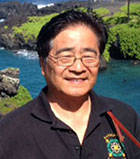 Gregory Tanaka is an academic, author, and Silicon Valley angel investor. He has written numerous articles and books on democracy, education, race, economic crisis, and organizational change. He is the author of Systemic Collapse and Renewal, a book about the impact of race and capital upon a coming economic depression.

The moderator will be David James, an author of three books about doing business in Asia including The New Asia.

We'll gather at 6:00 p.m. for light snacks in the lobby of Delancey Street Foundation's screening room theater at 600 The Embarcadero, San Francisco. Easy to find, accessible to public transportation on any Muni line headed south toward the AT&T ballpark which you can board at the Embarcadero Station and get off right in front of the restaurant. Or from BART at the Station, on a nice day, it's a lovely 20-minute stroll along the Embarcadero, or 15-minute walk from CalTrain. The panel discussion will begin at 6:30.

Delancey Street Foundation is an exceptional organization that is considered the country's leading residential self-help organization for people who have hit bottom and want to completely rebuild their lives.

Click here to register

Event Organizer:
David James
djames@bsicorp.net