HCSF LGBTQ (& friends) Group
A space for people to meet others including new friends or old friends, to discuss concerns bearing on LGBTQ issues, Harvard and our experiences there and to share our knowledge, connections and interests.
Join us to meet new friends, encounter old friends with conversations connecting LGBTQ issues, Harvard's role in the world and our experiences there. For our October meeting we'll consider how the striking successes of the LGBTQ struggles of the last half century suggest lessons for current political activism, elections and issues in the US and abroad. And how the medical, political and social activism struggles around HIV relate to the pandemic's issues -- or other topics that interest participants. We will also, depending on numbers, spend part of our time in smaller breakout groups to allow deeper connections with others.

Tuesday, October 13
7:30pm - 9:00pm PT

HCSF Members: Free
Non-members: $10

Registration closed

Event Registration (Harvard Alumni):
Please sign in with your HarvardKey otherwise a duplicate record will be created and you will not be able to log-in.
No HarvardKey? Please retrieve your HarvardKey here. If you need help, email ithelp@harvard.edu or call 617-495-7777

Zoom meeting link and dial-in information will be sent at noon the day of the event to those who RSVP. Please make sure you are all set to use Zoom before the conference. Click here to Get Started on Zoom.

Event Organizer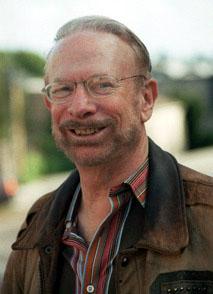 Lee Robbins A.B. 1960; Ph.D. U. Pa./Wharton-1985

Active in gay liberation since it's beginnings and social causes, partnered most of my adult life and married since 2013. Lived in the Castro and now near the Embarcadero and the Ferry Building. Interested in organizations and their management, politics, economics, Buddhism, spirituality & making sense of our crazy puzzling world. Created and ran a small business and an urban studies program, taught and consulted in economics, econometrics, statistics, organizational theory and management, qualitative research. Enjoyably, I also was the restaurant critic for the Philadelphia Gay News for 14 years and briefly in San Francisco years ago.

LeeRobbins@post.Harvard.edu


Technical questions about signups or Zoom access should be directed to Kirsten Pickford, HCSF Executive Director, at kirsten@harvardclubsf.org.