Transforming TechStress into TechHealth:
How Technology is Hijacking Our Lives—and what you can do to relieve the psychological and physical stress of the Covid-19 pandemic, our country's political chaos, and today's overwhelming use of technology.
Personal technology affects our physical and emotional well-being so that by the end of the day many people experience Zoom/screen fatigue, eyestrain, back pain, neck and shoulder discomfort, exhaustion, stress, negative mood, anxiety, depression, and/or insomnia. Some are trapped in a never- ending series of online meetings or continuously checking their cellphones without taking any breaks, while others worry about the impact of screen addiction on their children. With little or no awareness, we have become addicted to the screens.

Come join us for a fascinating discussion of these matters by Erik Peper, Harvard alum and professor of holistic health at San Francisco State University. Dr. Peper will describe an evolutionary approach to coping with these conditions that explains why they occur and what we can do to reclaim health and sanity in a plugged-in world.

Wednesday, December 9, 2020
5:00pm – 6:00pm PT

HCSF Members: Free
Non members: $10

Registration closed

Zoom link is provided in the event registration confirmation email and at the link below.

Event Registrants: view Zoom meeting information here (please remember to sign in before you click on the link)

About the Speaker: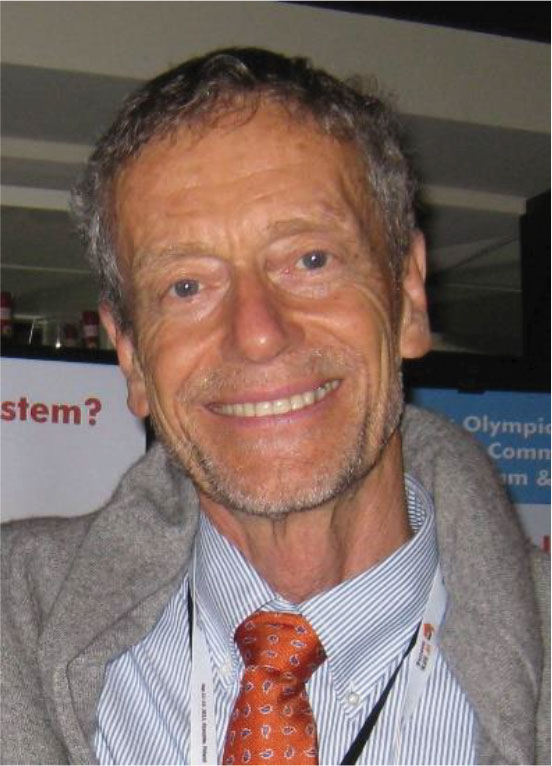 Erik Peper, PhD, (Harvard class of 1967) is an international authority on stress management, biofeedback, lifestyle, and holistic health, and professor at the Institute for Holistic Health Studies at San Francisco State University. He is President of the Biofeedback Foundation of Europe and past President of the Association for Applied Psychophysiology and Biofeedback. For his contributions to the field of workplace health, he received the 2004 California Governor's Safety Award and in 2013 received the Biofeedback Distinguished Scientist Award from AAPB in recognition of career and scientific contributions. He is author of numerous books, including Make Health Happen, Fighting Cancer: A Nontoxic Approach to Treatment, Healthy Computing with Muscle Biofeedback, and Biofeedback Mastery, and coauthor of more than two hundred articles. He just co-authored the book, TechStress: How Technology is Hijacking Our Lives, Strategies for Coping, and Pragmatic Ergonomic. He has served as trainer to thousands of clinicians and educators in Europe, Asia, and the United States and was the behavioral scientist for the United States Olympic Rhythmic Gymnastics team. He has been featured in media such as ABCNews.com, GQ, Glamour, Men's Health, The San Francisco Chronicle, Shape, Women's Health, and Medium.com. His research interests focus on self-mastery with biofeedback, strategies to optimize health, illness prevention, and the effects of posture and breath work. Erik Peper has a biofeedback practice and publishes the blog The Peper Perspective: Ideas on Illness, Health and Well-Being (www.peperperspective.com).

Event Organizer
David James
djames@bsicorp.net
When:
5:00PM - 6:00PM Wed 9 Dec 2020, Pacific timezone

Virtual Event Instructions:
Zoom link is provided in the event registration confirmation email and the link above.