2021 HCSF Annual EVENT, featuring Sundeep Jain, Chief Product Officer at Uber
*20% of all ticket proceeds will be donated to the SF Marin Food Bank

Featuring a Fireside Chat with Distinguished Honoree of the Year
Sundeep Jain
Chief Product Officer (HBS '98), Uber

"Building a successful career in tech"
Please join us at the HCSF Annual Event (virtual) for a fireside chat with Sundeep Jain, as this year's Guest of Honor, vote in the new Officers who will guide HCSF in the coming year, and recognize the service provided by the Club's outgoing Officers, the Board of Directors, and other Harvard alumni volunteers. Virtually mingle with fellow members of the Harvard Club of San Francisco and other Harvard alumni and friends.

Thursday, June 24, 2021
5pm-7pm (on Zoom)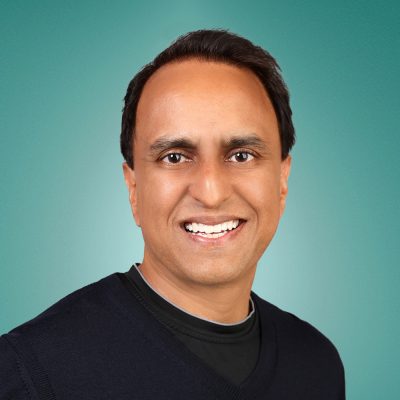 Guest of Honor
As SVP and CPO, Sundeep Jain is responsible for Uber's global Mobility and Delivery products, including product management, design, data science, and product operations. Before joining Uber, Sundeep was Vice President of Product Management at Google within the Search Ads group, where he worked on connecting users' commercial intent with advertisers, including quality, pricing, and user experience. Sundeep also worked on enabling local commerce by connecting users with local advertisers across both maps and search. Earlier in his career, Sundeep was Vice President at Zynga, and a founder of a tech start-up that was acquired by FIS, a public company with $100 billion enterprise value. 
Sundeep earned a Bachelors of Science in Computer Engineering from UC Berkeley with highest honors and a Masters of Business Administration from Harvard Business School, where he was a Baker Scholar.

Tickets (20% of all ticket proceeds and 100% of the donation option will go to the SF Marin Food Bank)
Members: Free
Non Members: $10
Additional donation to SF Marin Food Bank: $50
*Since this year was particularly challenging for those in our local community who have less than us, we have chosen to give back to the SF Marin Food Bank.

The Club
Founded in 1874, the Harvard Club of San Francisco, a non-profit organization, seeks to provide a rich variety of activities and service opportunities for alumni, assist Harvard University in the recruiting and interviewing of local students, and communicate about Harvard-related affairs in collaboration with the global Harvard Alumni Association.

If you have trouble registering on the website please call Kirsten Pickford, Executive Director
at (415) 515-6227.
We encourage everyone to attend what promises to be a spectacular evening.

Questions? info@harvardclubsf.org

Click here to register

Harvard alumni registration details (Non Harvard alumni may sign out as Guests):
Please sign in with your HarvardKey otherwise a duplicate record will be created and you will not be able to log-in. No HarvardKey? Please retrieve your HarvardKey here. If you need help, email ithelp@harvard.edu or call 617-495-7777

HARVARD CLUB OF SAN FRANCISCO
2021 (Virtual) Annual Event
Featuring
"Distinguished Honoree of the Year"

Sundeep Jain

"Building a successful career in tech"

Thursday, June 24, 2021
5pm-7pm (on Zoom)

5:00pm - 5:15pm:
Welcome by Upasna Sharma, President
5:15pm - 6pm
Fireside Chat with Sundeep Jain, CPO, Uber
6pm - 6:15pm
Convocation & Annual Meeting Business (conducted by the President)
6:15pm - 7pm
Virtual social event