HCSF Annual Reception with Hollywood Insider and Producer Abigail Hing Wen '99
Reception with bestselling novelist and Hollywood insider. Limited capacity. Please register before the event sells out.
Enjoy mingling with a large group of your fellow alums as we swing into Fall: reconnect with old friends and meet new ones from Harvard's many schools. This will be an evening soirée and tapas night at the University Club in San Francisco.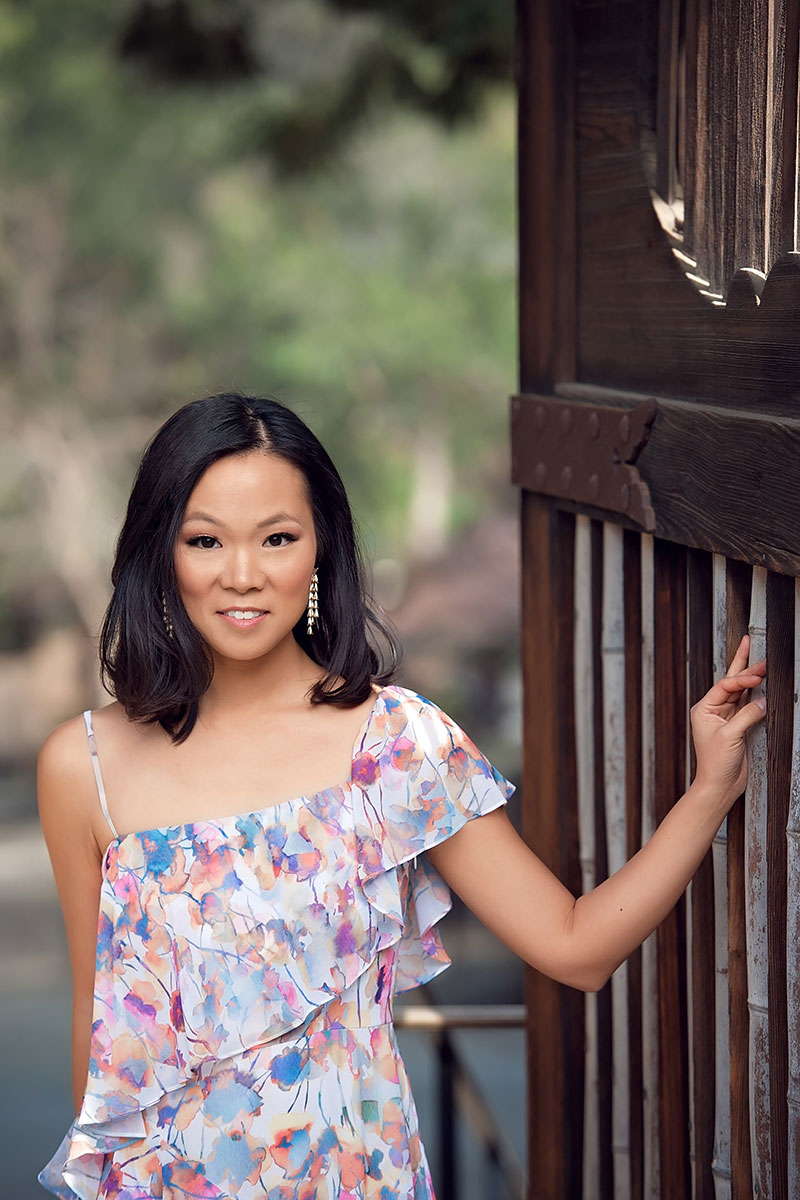 Abigail Hing Wen, Harvard College '99, works at the intersection of storytelling and technology. She is a New York Times Best Selling Author, woman-in-tech leader specializing in artificial intelligence, a filmmaker as well as a mother of two. She writes and speaks about tech, AI ethics, women's leadership, implicit bias, equity, and transforming culture.

Abigail penned the New York Times and national best-selling novel Loveboat, Taipei and companion novels, Loveboat Reunion and Loveboat Forever. She executive produced the film adaptation of the recently released Paramount Plus original film, LOVE IN TAIPEI, based on Loveboat, Taipei and starring Ashley Liao (Hunger Games) as Ever Wong and Ross Butler (Shazam) as Rick Woo. She and her work have been profiled in Entertainment Weekly, The Hollywood Reporter, NBC News, Forbes, Fortune, Cosmopolitan, Bloomberg, Seventeen, Google Talk, People en Espanol, South China Morning Post and the World Journal, among others. Abigail holds a BA from Harvard, where she took coursework in film, ethnic studies and government. She also holds a JD from Columbia and MFA in writing from Vermont College of Fine Arts. In her career in tech, she has negotiated multibillion dollar deals on Wall Street and in Silicon Valley, worked in venture capital and hosted Intel's Artificial Intelligence podcast.

Tuesday, October 17, 2023
5:30 - 9:30pm PT

HCSF Members: $50 (members may bring two additional guests at the member price!)
Non Members: $80
Includes Taco Bar, No Host bar
Registration and refund deadline Tuesday, October 10, 2023.

Not a member? Register here for membership!

Click here to register

Event Registration (Harvard Alumni):
Please sign in with your HarvardKey otherwise a duplicate record will be created and you will not be able to log-in.
No HarvardKey? Please retrieve your HarvardKey here. If you need help, email ithelp@harvard.edu or call 617-495-7777

HCSF Guidelines for attending in-person events
If you are showing COVID-19 or Flu symptoms, please stay home. This is critical to the health and safety of our staff and communities.