NEW! Quarterly "Harvard Lunch Bunch"
Tuesday, August 14th
11:45 AM
San Francisco
Come join us for a relaxing and leisurely three-course luncheon with Harvard friends and family. No speakers or agenda — just Harvard-related camaraderie and companionship. It will be an engaging time for fellowship and stimulating conversation, for togetherness, and for the comfortable sharing of views, experiences and memories.

Click here for details and to buy tickets

WE THANK OUR ANNUAL MEMBERSHIP DINNER SPONSORS
---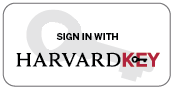 Haven't yet set up your HarvardKey account? Claim your HarvardKey at key.harvard.edu.

Faculty, Staff, Parents, and Non-Alumni Members and Guests – Please login here.
---
Stay Connected with the Harvard Club of San Francisco!

Sign up for our e-newsletter

Join the HCSF Facebook Group
Join the HCSF Young Alums Facebook Group
Join our LinkedIn group