New! Leaders in Healthcare Series
An Evening with Lynne Chou O'Keefe, a partner at Kleiner Perkins Caufield and Byers
Wednesday, August 23, 2017 • 5:30 PM • San Francisco

Fireside Chat

Lynne Chou O'Keefe joined Kleiner Perkins Caufield and Byers in 2013 and focuses on digital health and connected devices. She works alongside entrepreneurs to develop impactful technologies and therapies for improving patients' lives. Lynne currently serves on the Board of Directors of Hixme, Kinsa, Livongo, Lumeris, Mango Health, and Zephyr Health.

Before joining KPCB, Lynne's experience includes both healthcare operating and investing roles. Most recently, Lynne worked at Abbott Vascular and Guidant in multiple roles launching over ten interventional cardiology and cardiac surgery product families both in the US and internationally. Lynne led the global launch of Absorb, the world's first bioresorbable vascular scaffold, recognized by Wall Street Journal as Medical Device Technology Innovation of the Year and Popular Mechanics. Lynne was responsible for building the global commercial strategy and therapy development as well as playing a key role in the clinical, reimbursement, and operational strategy for the therapy. Earlier in her career, Lynne worked at Apax Partners with a focus on software venture capital investing. In addition, Lynne worked at Goldman Sachs in the Mergers and Acquisitions group and worked on multiple multi-billion dollar acquisitions and sell side transactions in various industries.

Lynne earned a Bachelor of Science degree in Industrial Engineering from Stanford University and an M.B.A. from Harvard Business School.

Click here for details and to buy tickets

Not yet a member? Click here for our HALF-YEAR special rate!
_________________________________________________________________________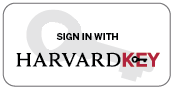 Haven't yet set up your HarvardKey account? Claim your HarvardKey at key.harvard.edu.

Faculty, Staff, Parents, and Non-Alumni Members and Guests – Please login here.
____________________________________________________________________________
Stay Connected with the Harvard Club of San Francisco!

Sign up for our e-newsletter

Join the HCSF Facebook Group
Join the HCSF Young Alums Facebook Group
Join our LinkedIn group