Fractured Media In A Fractured Society
Come join us for a fascinating discussion of the failings of our media in maintaining its trust and credibility in our badly divided country, a talk by Robert M. Smith, author of his new book Suppressed—Confessions of a Former New York Times Washington Correspondent.
The talk will discuss how and why it is that American journalists have reached the point where only about one-quarter of their readers and viewers believe them. What this is doing to our already fractured country. And what is likely to happen in the future.
Space for this event is limited.





Saturday, March 19, 2022
4pm - 5pm PT
Registration deadline: March 18, 2022, 5 pm PT
HCSF Members free, Nonmembers $10

About The Speaker: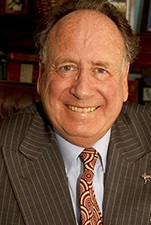 Robert M. Smith is a former White House and investigative correspondent for the New York Times. Smith was a trial attorney, founded his own law firm that came to represent three dozen financial institutions, served in the Administration of Jimmy Carter, and has been a commercial mediator here and in the UK, where he is a barrister and taught at Oxford. He was also a director at an international mediation center in London. He has lectured to firms and institutions around the world, including the UN's ILO and the European Union, and he was an Academic Visitor at INSEAD in France. He graduated from Harvard College in 1962, and has degrees from Columbia (MA – International Affairs, MS – Journalism), and Yale Law School. He has numerous awards, both as a journalist and as an attorney and mediator.


Event Registration (Harvard Alumni):
Please sign in with your HarvardKey otherwise a duplicate record will be created and you will not be able to log-in.
No HarvardKey? Please retrieve your HarvardKey here. If you need help, email ithelp@harvard.edu or call 617-495-7777

Zoom meeting link and dial-in information will be sent the day before the event and an hour before the start of the event. Please make sure you are all set to use Zoom before the conference. Click here to Get Started on Zoom.

Zoom link is provided in the event registration confirmation email and at the link below.

Registration problems please contact Kirsten Pickford at info@harvardclubsf.org.
Event Registrants: view Zoom meeting information here (please remember to sign in before you click on the link)
When:
4:00PM - 5:00PM Sat 19 Mar 2022, Pacific timezone

Virtual Event Instructions:
Enter Waitlist Here...